We are going to work on the mechanics of the verbs mainly so we can learn to use them automatically in any context
Lack of confidence when using a second language is one of the main issues that prevent us from speaking. We can gain confidence by using the power of repetition.
Let's think of our brains like a muscle we have to work out in order to make it stronger. When we are strong enough, confidence suddenly appears
VERBO SER
We use this verb to express:
Name – 'Yo soy Antonio'
Nationality – 'Yo soy de Portugal. Soy portugués'
Description (physical appearance, character, job…): ' Yo soy guapo'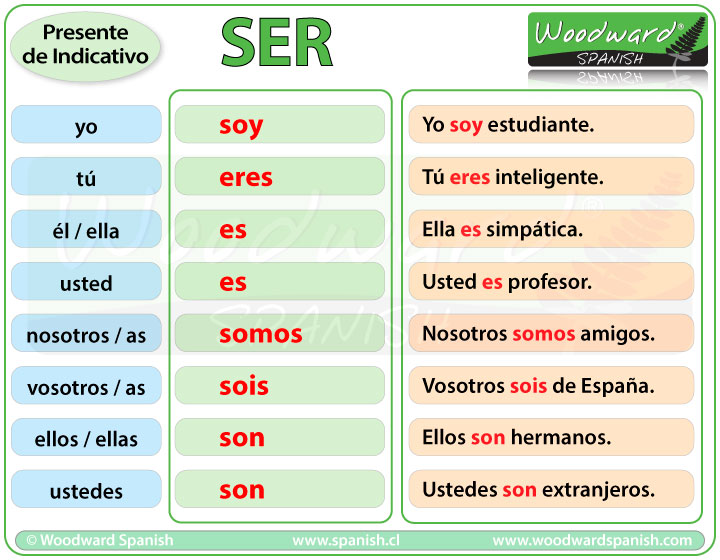 Your turn now. Let's work this out by writing / saying / thinking as many examples as we can changing the subject and the information, but not the verb.
In the picture above you can see how it is done with different examples:
About me:
Yo soy Paco
Yo soy español. Yo soy de España
Yo soy maestro de español
About other people (changing the subject of the sentence):
Ella es Susana
Ella es italiana. Ella es de Italia
Ella es camarera en un restaurante

Él es Carlos
Él es…

Tú eres…
It is very important to use one form of the verb (f.e. 'somos') as many times as possible so we can finally learn it properly:
Nosotros somos una clase de español
Nosotros somos buenos estudiantes
Nosotras somos jugadoras de golf
(…)
VERBO ESTAR
We use this verb to express:
Location – 'Yo estoy en Estepona'
State (how you feel) – 'Yo estoy cansado'
Recuerda: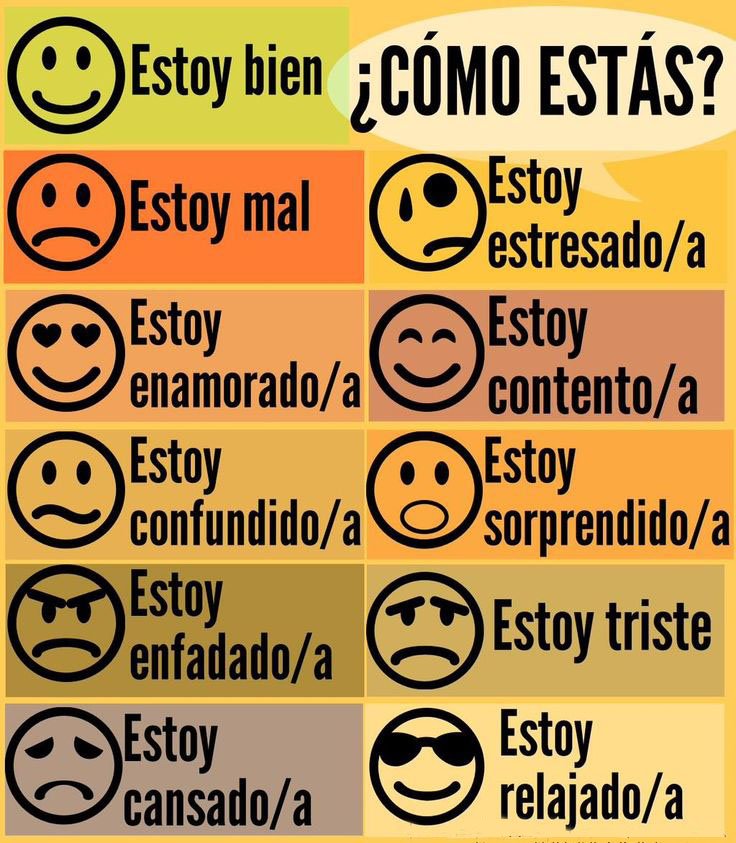 About me:
Yo estoy en Estepona
Yo estoy contento
About other people:
Ella está en la playa
Ella está relajada
You can invent sentences or talk about real people you already know. Family members, friends or celebrities can be used for this exercise. Here are some subjects you can use but feel free to do it about any other person or people you want:
Ellos son los Beatles
Ellos son de Liverpool
Ellos son músicos
Ellos están en en Benidorm
Ellos están retirados y muy felices, pero algunos están muertos…
Working this simple way you can literally boost your verb knowledge because repetition makes perfect. Make sure you work this out with plenty of examples to read in the class
In the class we will talk about many different people and we will work changing the subject of the sentence so we can change the verb accordingly
It is your turn now to write down as many examples as possible. Remember what really pays off is being constant so try to do a little every day rather than working out for a long time once a week. ¡Buena suerte!