Tarde o temprano tú NECESITAR IR al supermercado…
Sooner or later you are going to need to go to the supermarket…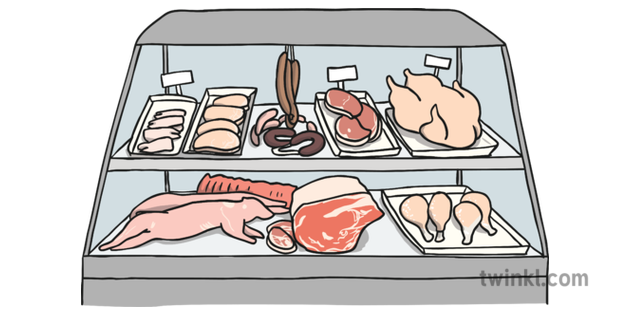 LA MOSCA

(The fly)
Lorena va (IR) al supermercado para COMPRAR comida. Ella NECESITAR pizza y mucha cerveza porque TENER fiesta en su casa.
En el supermercado ella DECIDIR que QUERER COMPRAR hamburguesas también. Lorena va a la carnicería y COGER su número.


Cuando es su turno, ella DECIR:
– ¡Hola! Yo QUERER dos kilos de hamburguesas, por favor.
El carnicero DECIR:
– ¡Ahora mismo! -y PESAR los dos kilos de carne. Después da la bolsa a Lorena. Ella MIRAR la bolsa y VER una mosca en la carne.
– Perdona, hay una mosca en la carne
– Sshhh! Es un secreto, ¡nosotros no TENER moscas para todo el mundo!